A day late?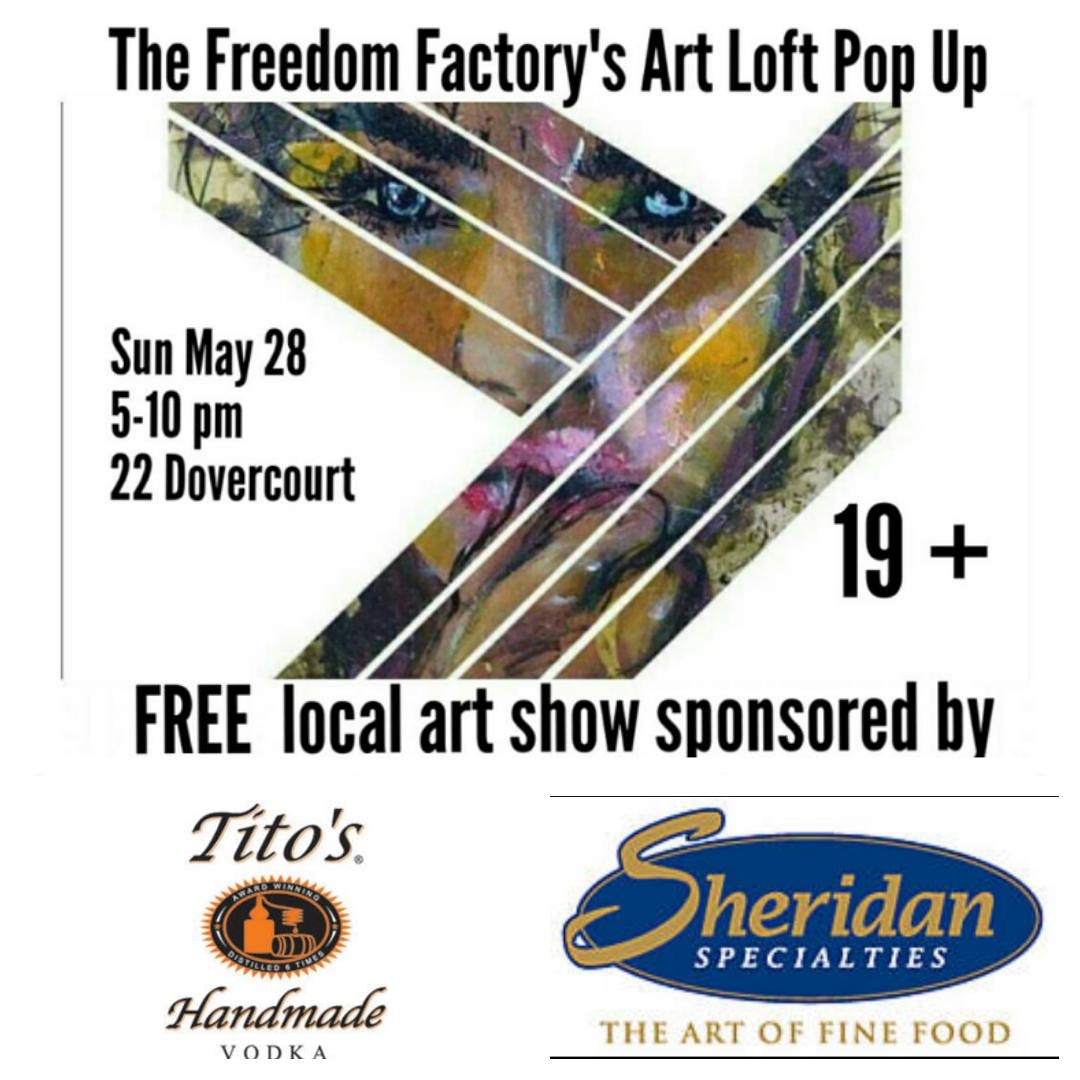 And perhaps a dollar short? But May has still been go, go, go…
Still trying to juggle the community service hours of "mom" and the career building of "artist."
It's coming… Slowly.
I'll start with what's up this weekend. Sunday, I'll have a few pieces here. Looking forward to meeting new people and enjoying the work in what looks like a fabulous venue.  This show was curated by the good peeps at The Freedom Factory  on Queen St. E.
This free event is sponsored by Tito's Handmade Vodka and Sheridan Specialties. Leave the kids at home for this one.
The Artists' Network recently moved into their new home at 638 Queen St. E (back of Dark Horse cafe).  It is lovely, with plenty of space to hang art, and hold events. As a member one of my pieces is hanging on the inaugural wall. Stop by for a coffee and see if you can spot it.
The first of their two big fairs is next weekend. Here's hoping the weather is lovely, as I'm sure the art will be fantastic. Check out the Riverdale Art Walk on June 3-4 if you get a chance. I would if I could.
And why can't I? I thought you'd never ask! Because I'll be away south of the border at a figure painting workshop with Bryce Cameron Liston. I am so looking forward to learning, and immersing myself in 3 days of straight painting. A little slice of heaven I think. Follow me on Instagram or like my Facebook Page for what I'm sure will be lots of pictures.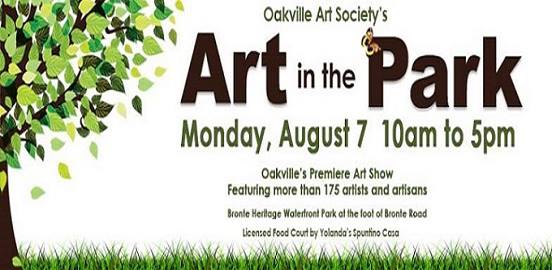 Which leads me to the most exciting news. I recently got word that I will be among more than 170 talented artists showcasing their work at Oakville Art in the Park. So the next weeks must be spent diligently filling my booth with all of the images rolling around in my head. It is my first real art fair, and the first opportunity I'll have to show a larger body of work! The pressure is on. (Lukily, pressure and I are old pals.) So plan to be there, Aug 7th, Booth 113!
Maybe we'll see each other soon?