Jumping right in! (With both feet!)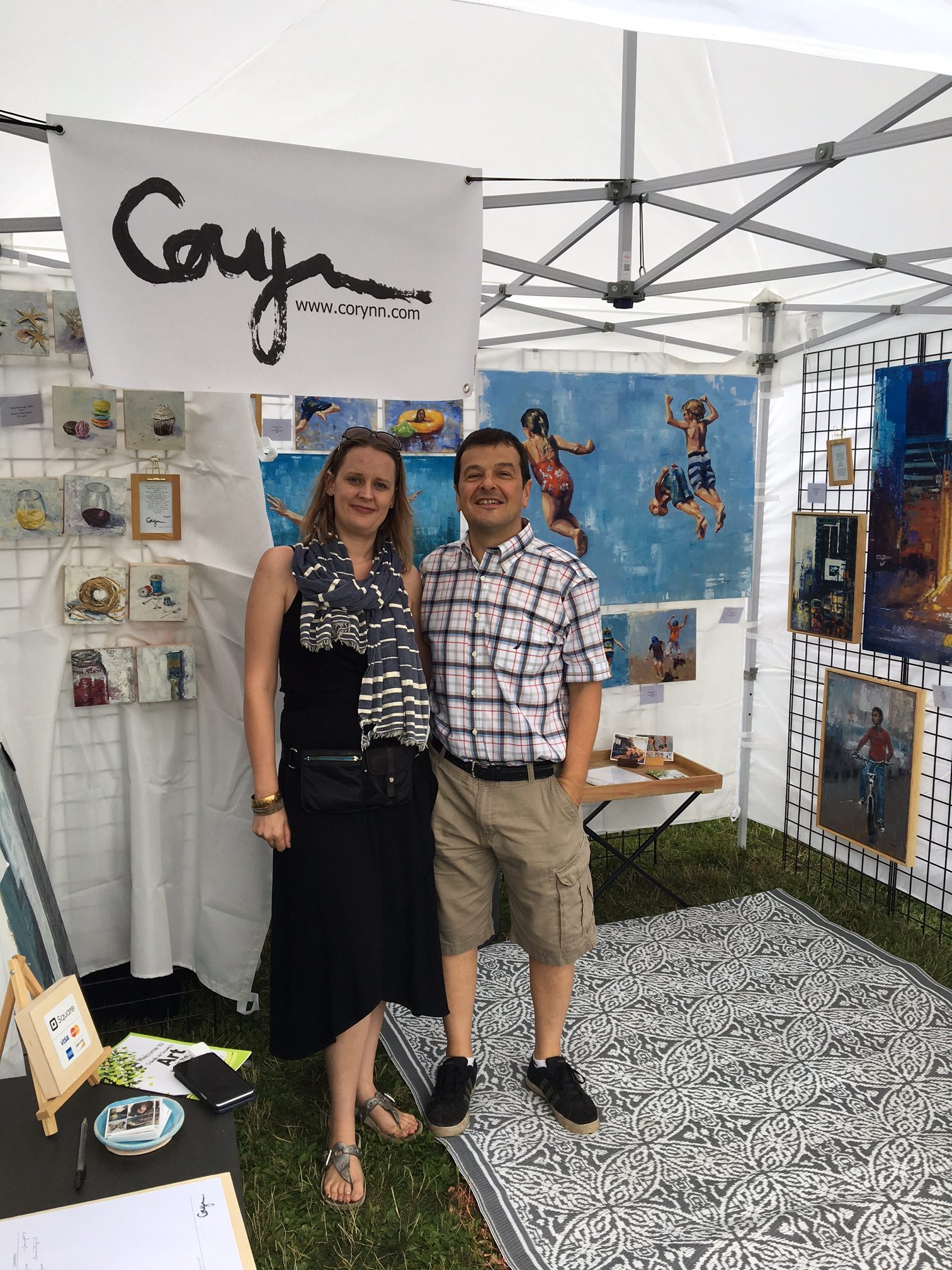 First I'd like to start by thanking all those who stopped in to visit me in Oakville.  There was such a warm response to my work, and I enjoyed meeting so many lovely people. With plenty of interest and lots of praise, the butterflies I'd set up with that morning were soon gone.  Although I didn't get a chance to see the whole show myself  it was well attended, and though the weather grumbled it never made good on it's threats!
All my preparations made for an easy set up, and  I was happy to have my hubby there for help. (Even if he tried to take credit for all of it as often as he could!)  I sent some pieces off to their new homes with some pretty great people.  It was a terrific day!
So much so that I managed to figure out how to do it again! The organizers over at Artwalk Square managed to squeeze me in due to a last minute cancellation. Very fortuitous! So next weekend (Aug 18,19,20) for three whole days, I'll have a booth at Artwalk in the Square!  You'll find me among 70 other talented artists, at CF Shops at Don Mills.  It's sure to be a lovely way to spend the afternoon, with plenty to see do and eat, and even an opportunity to win art! If you prefer you can keep up to date with the event on Facebook as well.
Being a little late to the party, please take special note of my booth number, 65, as I am not in the printed materials.  I've been working away all week to get some new work  done and with any luck at all it will be dry and on display.
I'm excited!
I'm jumping in with both feet!
Hope to see you there!