Full steam a head…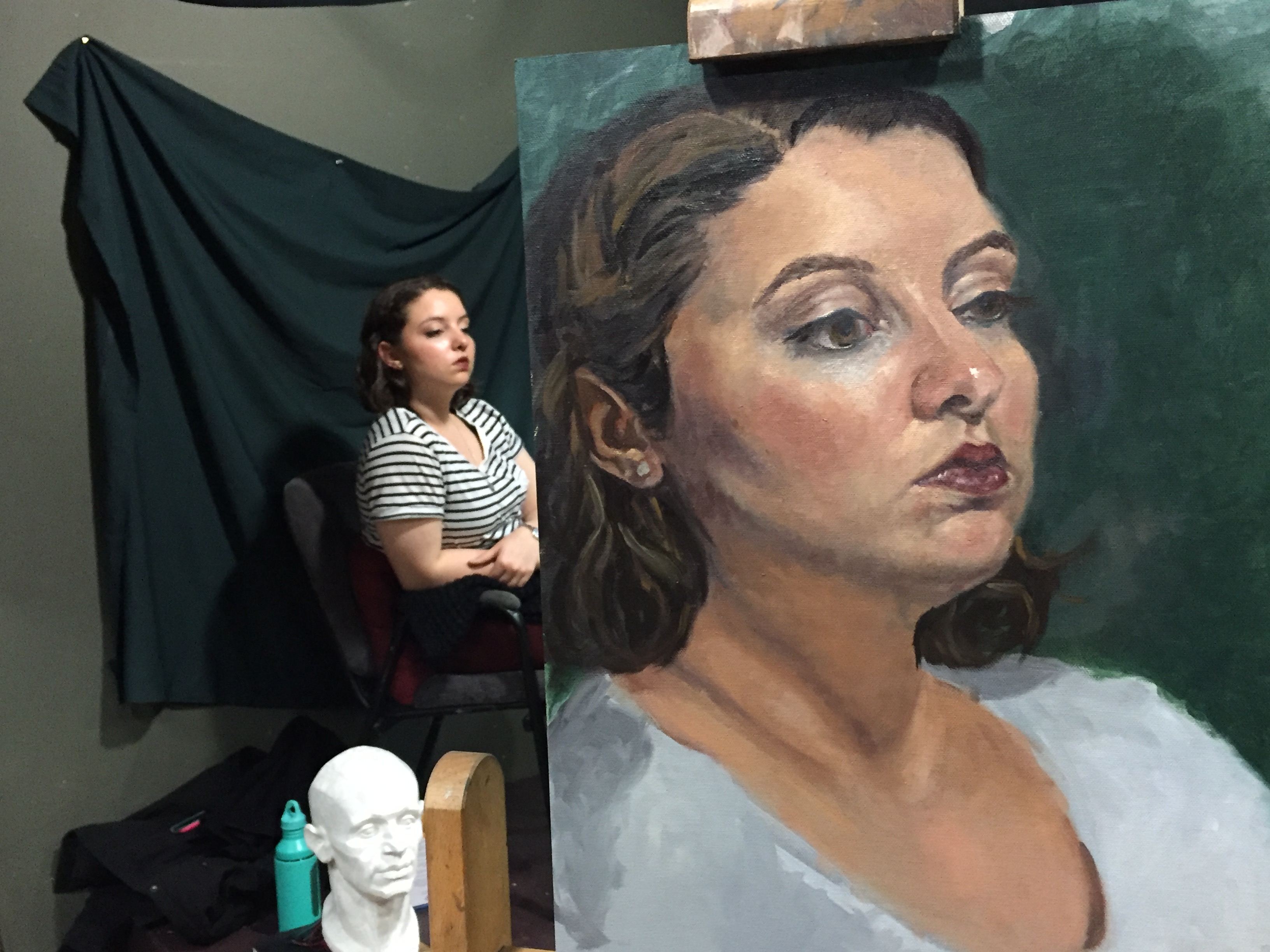 See what I did there?  Yeah, maybe I'll stick to my day job.
But in the meantime I thought I might update you on what I've been up to. It's been (and will continue to be) a busy few weeks.  I had the pleasure of studying under Juan Martinez for 7 whole days this past week. The classical portrait workshop at the Academy of Realist Art in Toronto afforded me the rare opportunity to paint a long pose portrait from life. Mary, our model sat for 7 days. And graciously accepted our instructions to turn ever so slightly this way and that. Along with a handful of other students I was able to explore portrait creation with depth and breadth I'd never anticipated. It was exhausting and exhilarating all at the same time.
In this picture on day 6, I thought there was no way I could find more to do. By day 7 I wished I had more time. The finished piece can be found in my portrait gallery.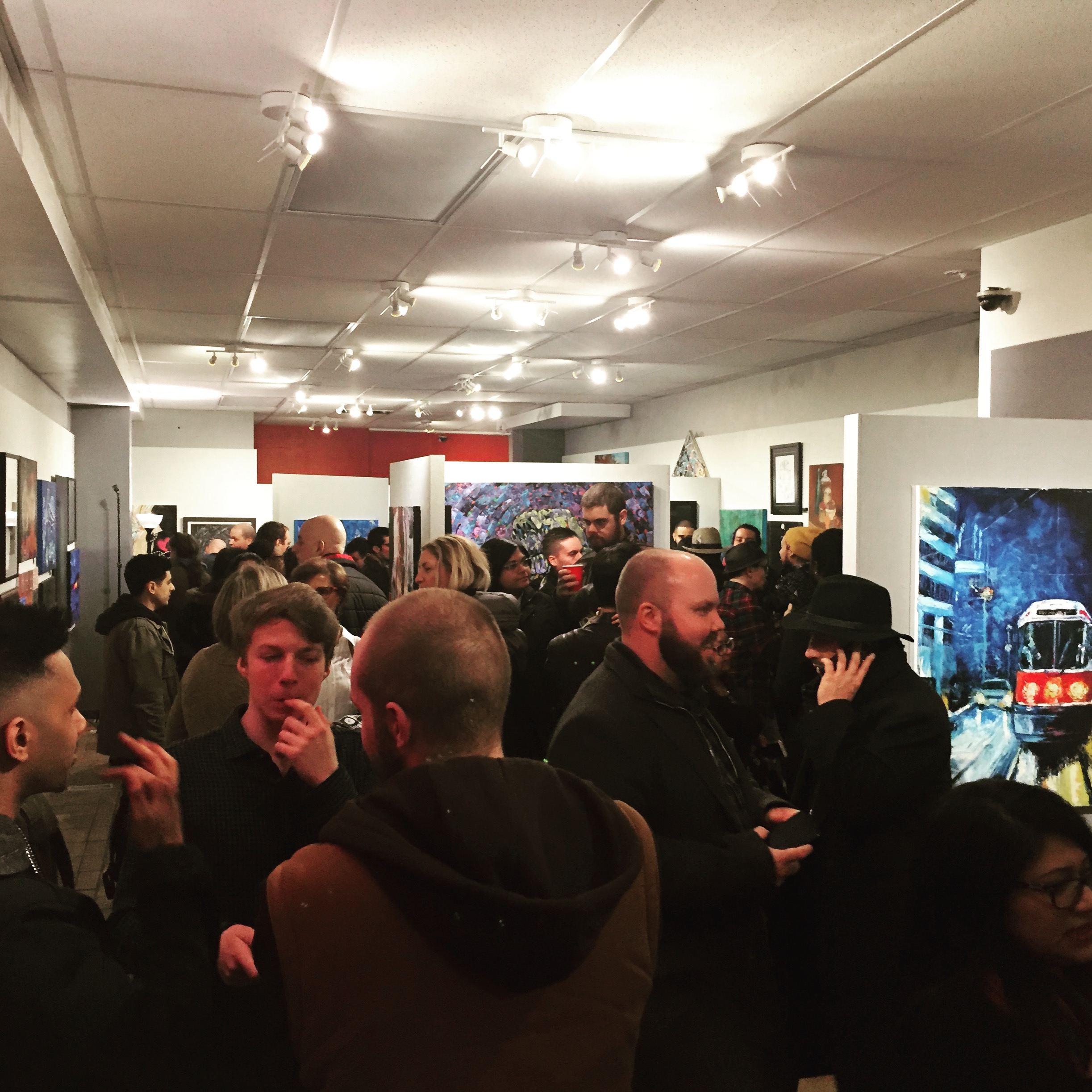 And as soon as I was done there. I hopped on over to the Grand Opening of the Artusiasm Art Gallery on St. Clair west, where I was joined by 69 other artists for the inaugural show. The event was packed, with live music and even a boa constrictor! "Transient" can be seen along with the other great works for the next two weeks. It was a pleasure to meet the people who pulled it all together, and I look forward to getting to know them better.
But I'm not finished yet, it seems…
I've got another show up my sleeve, and when I get confirmation, I'll post about what, where, when and how long. But if you follow me on instagram, I'll be prepping some things this week for that.
I have confirmed that on April 8th I'll be at Pancakes and Booze at the Opera House in Toronto for a one night event. And though I've decided on 2 of the pieces I'll be bringing with me, I'm unsure of the rest. Perhaps I'll take this week to push the paint into something new.
So maybe I'll see you somewhere soon. If we know each other please come by and say "Hi".  If we don't, please do the same, art shows can be dreadfully boring… 😉
Until then.